The Percussion Family
You can't stop the beat.
Whether you are looking to play in a rock band or the percussion section of your school or community orchestra, we welcome beginners, intermediate, and advanced percussion students to experience private percussion lessons. Our professional and motivating instructors are waiting to help you find your beat.
Drums
Personality: Do you love to have fun and keep the beat? The drums could be for you! The drums are a great way to express yourself while still playing a really important role in any group. As the backbone of any band or ensemble, this is the one instrument that is vital to keeping the rhythm and beat for everyone.
About the instrument: A drum kit, or drum set, is a collection of drums and other percussion instruments, typically cymbals, which are attached to stands allowing one drummer to play them all. The musician usually has drumsticks in each hand and uses their feet to operate pedals that control the hi-hat cymbal and the bass drum. You will find drums in almost all rock, pop, and jazz music.
Parents take note: you can purchase entirely electric drum kits, which include headphones. You're welcome.
Best age to start: 5 and up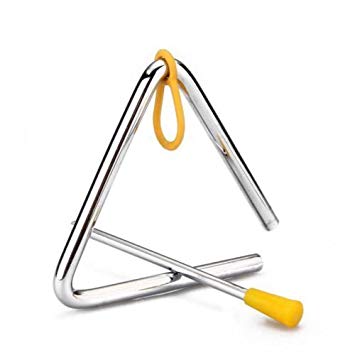 Other Percussion Instruments
Personality: If you are someone that likes to move around the stage, being a percussionist may be for you!
The percussion section of an orchestra is incredibly important. Some percussion instruments have pitch and can play different notes, like the xylophone, timpani, and marimba. Other common percussion instruments include cymbals, triangle, snare drum, bass drum, tambourine, maracas, gongs, chimes, and claves. This requires moving from one side to the other, allowing you to access to all the instruments!
Best age to start: 8 and up